Megadeth's 'Killing Is My Business' Reissue Is to Keep Album Timeless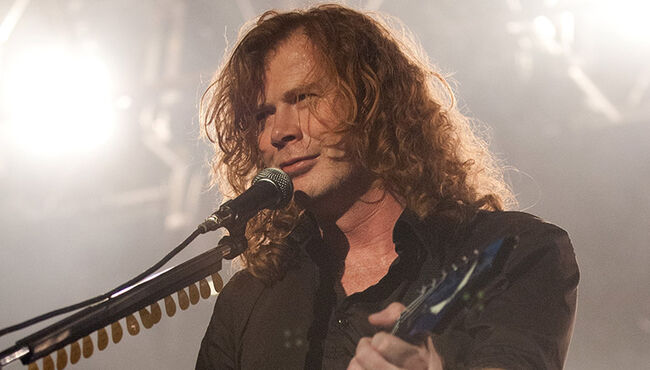 Megadeth frontman Dave Mustaine says that when he finally had a chance to revisit his band's 1985 debut Killing Is My Business...And Business Is Good! with the benefit of modern technology, he had to take it.
Mustaine was asked in a recent interview with Rock Hard why the band was re-releasing the album (on June 8) for the third time.
The legendary guitarist says the previous reissues were the prerogative of his record label's at the time, and he had little say in the matter.
"So that's why we put so many extra songs on there, so that the fans wouldn't think [we were trying to take advantage of them," he said.
Mustaine says this reissue was about updating the sound of the record to maintain its timelessness.
"For us to get an opportunity to go back in today and to do the record again with the technology today, for new fans that listen to bands like Slipknot and Five Finger Death Punch that's what they believe thrash and speed metal and hardcore and all that stuff sound like."
Elsewhere in the same interview, Mustaine called out Metallica drummer Lars Ulrich for apparently holding up another Big Four show, alongside Megadeth, Slayer and Anthrax, because he is afraid to play with Megadeth."
Mustaine continued, saying Metallica frontman James Hetfield is, in turn, "afraid" to call out Ulrich.
Photo: Getty Images